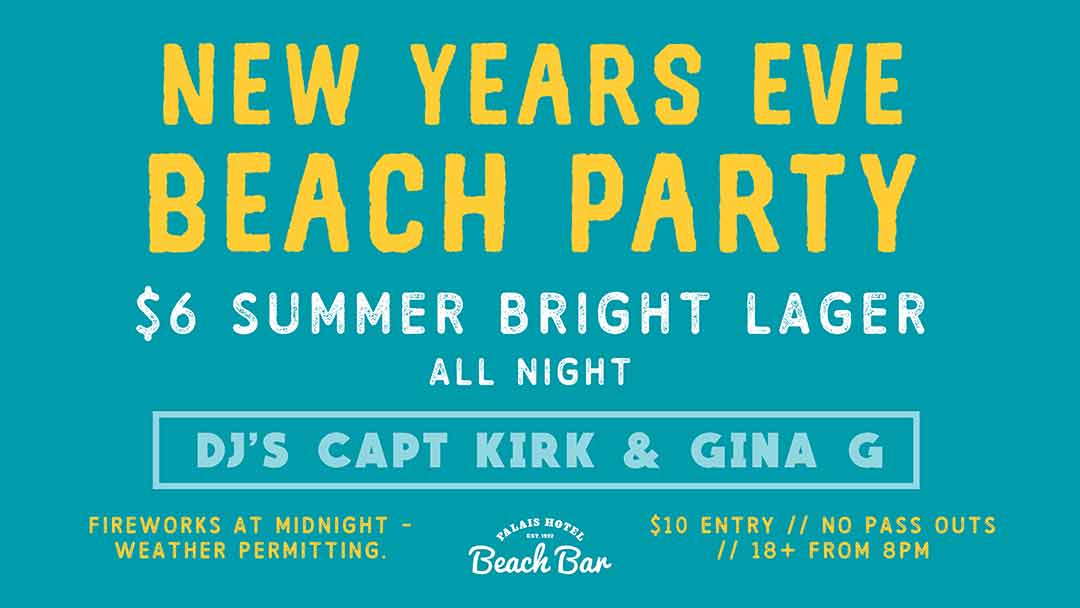 New Years Eve Beach Party
The end of the year is fast approaching, and it's time to celebrate in the Beach Bar with DJ's Captain Kirk & Gina G!
PLUS $6 Summer Bright Lager ALL NIGHT!
Firework at Midnight (weather permitting)
FREE ENTRY before 8 PM, so get in early!
$10 after 8PM | 18+ from 8PM
*No pass outs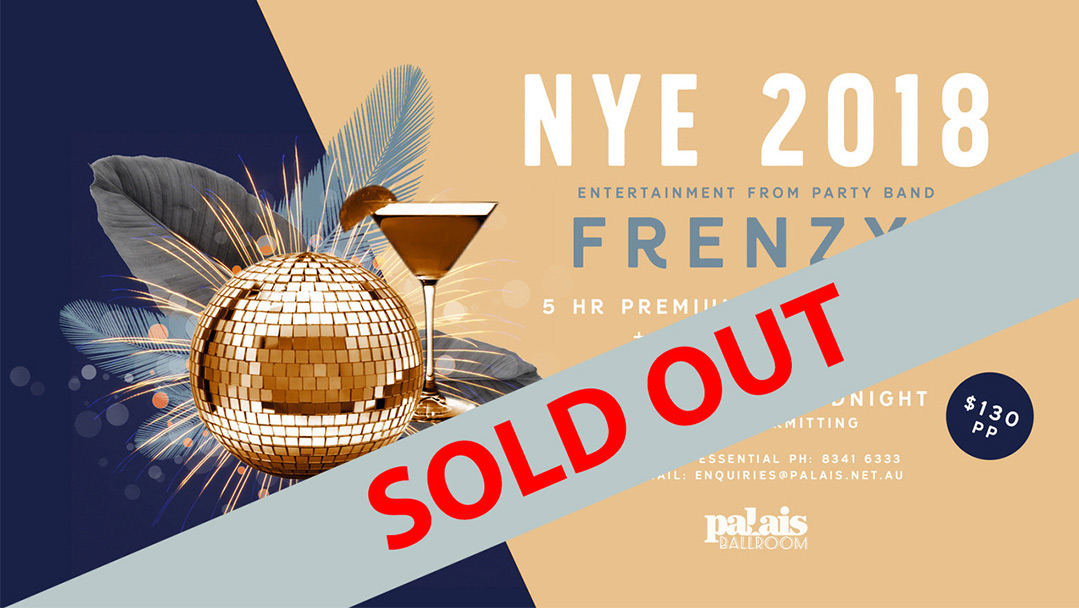 NYE Frenzy - SOLD OUT
Join us for a night of dancing and partying, as we say goodbye to 2018 and kick off the New Year in style with party legends Frenzy! 🎉
5 Hour Premium Drink Package 🥂🍾
PLUS 3 Course Meal 🍴
ONLY $130 per person!
Fireworks at midnight! (weather permitting) 🎆🎇
Booking essential > (08) 8341 6333
Conditions apply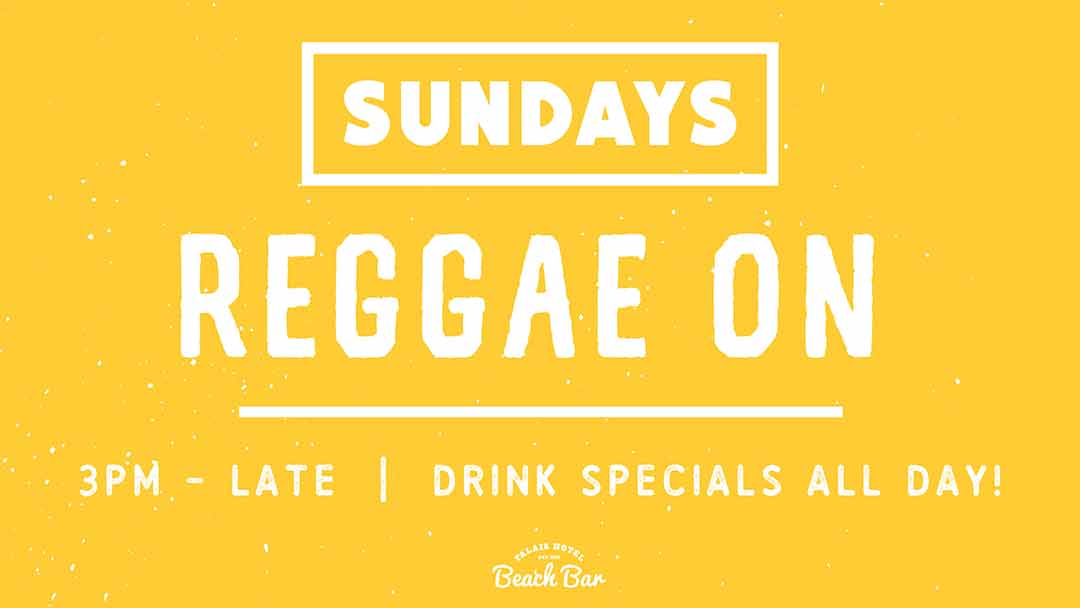 Reggae On Sundays
Beach Bar Sundays!
With residents Reggae On from 3 PM.
PLUS DJ Matt Sammut from 6.30PM until late!
$15 Super Dry & Furphy Jugs
$20 Pimms Jugs & $25 Cocktail Jugs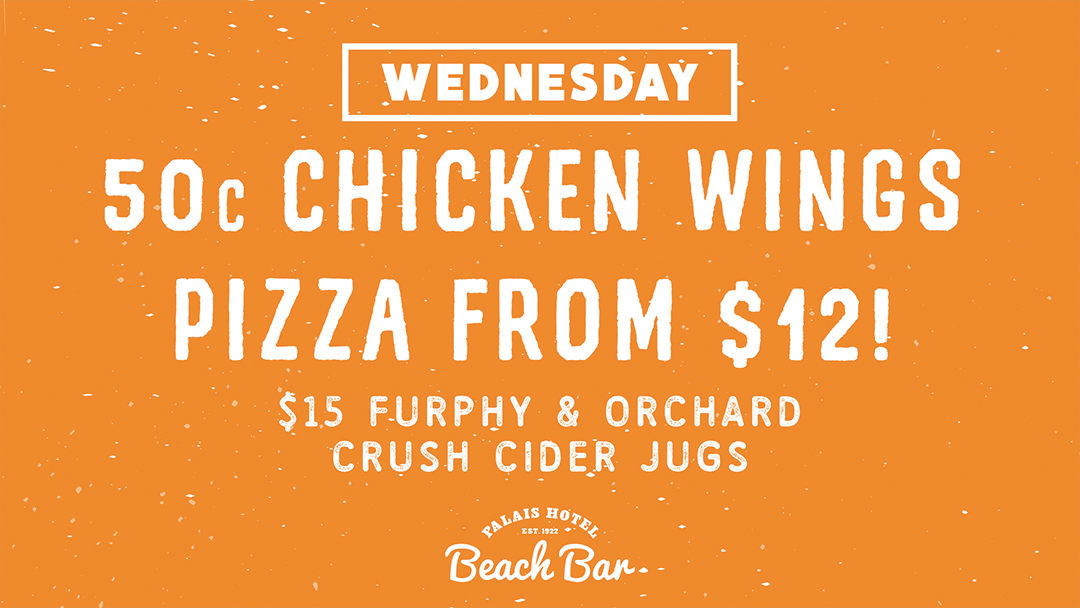 Beach Bar Wednesdays
Beach Bar Wednesdays!
50c Chicken Wings & Pizza from $12
PLUS $15 Furphy & Orchard Crush Cider Jugs
Live acoustic with resident Sax Bates, every week from 6:30 PM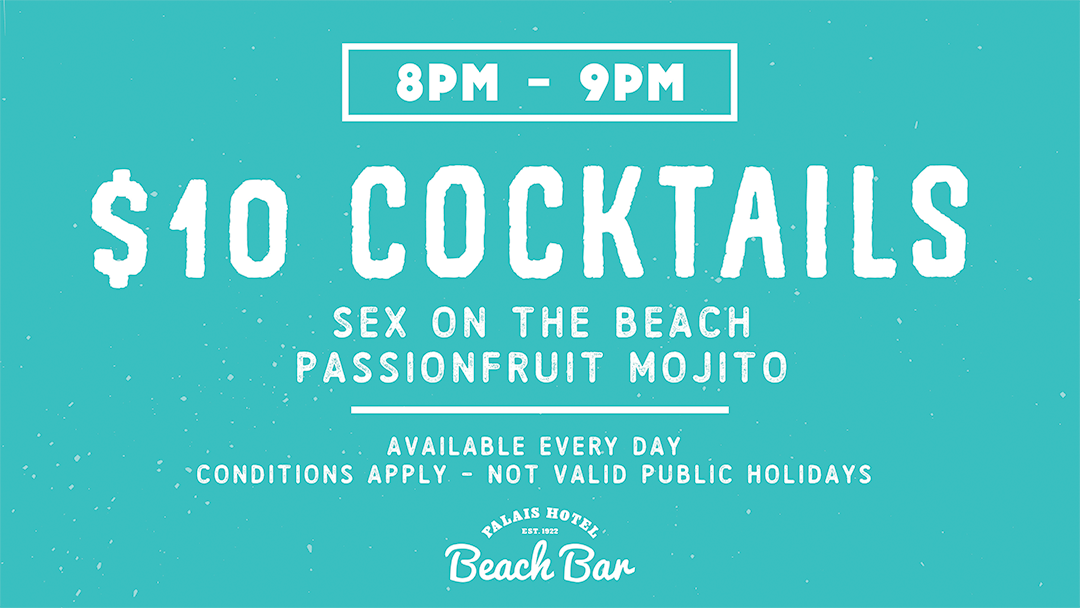 Beach Bar Cocktails
$10 Cocktails!
Available every day in the Beach Bar, 8 PM – 9 PM
Conditions apply – not valid public holidays.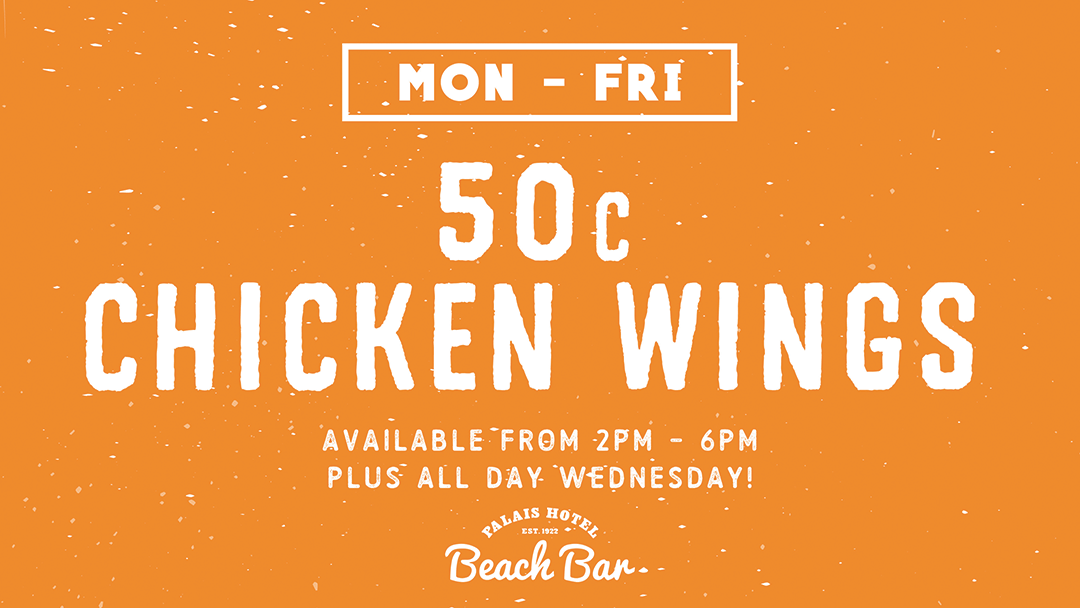 50c Wings
50c Chicken Wings
Monday > Friday
Available  from 2 PM – 6 PM
PLUS ALL DAY WEDNESDAY!